BAM Youth Tri Camp is dedicated to developing the essential skills, fitness and character needed for kids of any level to become successful athletes. For the past 7 years, USA Triathlon certified BAM coaches have worked with athletes ages 8 to 18 to develop swim, bike, run and transition efficiency to get them prepared for their best performance.
Triathlon is an ideal sport for youth because of the variety. It is unfortunately common to see youth burnout in sports (even when they excel), largely due to a sense of monotony at a time of life that is naturally filled with exploration and wonder. The sports of swimming, cycling and running compliment each other and provide novelty that help youth re-engage in sport in new ways. Even youth that have promising futures specializing in one sport can see great development for that sport by spending some of their summer/off-seasons in triathlon.
2019 Camp: June 3 - August 9
BAM youth tri camp gets athletes (ages 8-18) started on the right foot. From new to experienced athletes, BAM coaches will adapt the activities for all levels and develop valuable skills. Youth athletes can expect to improve on the following:
Swim technique

Bike handling skills

Running form

Transitions

Proper nutrition and the importance of eating well

Mental skills for focus, confidence and resiliency
NEW for 2019
Attend 1-2x/week or 3-5x/week
Two locations:
Salt Lake (M-Sa)

Heber City (M+W)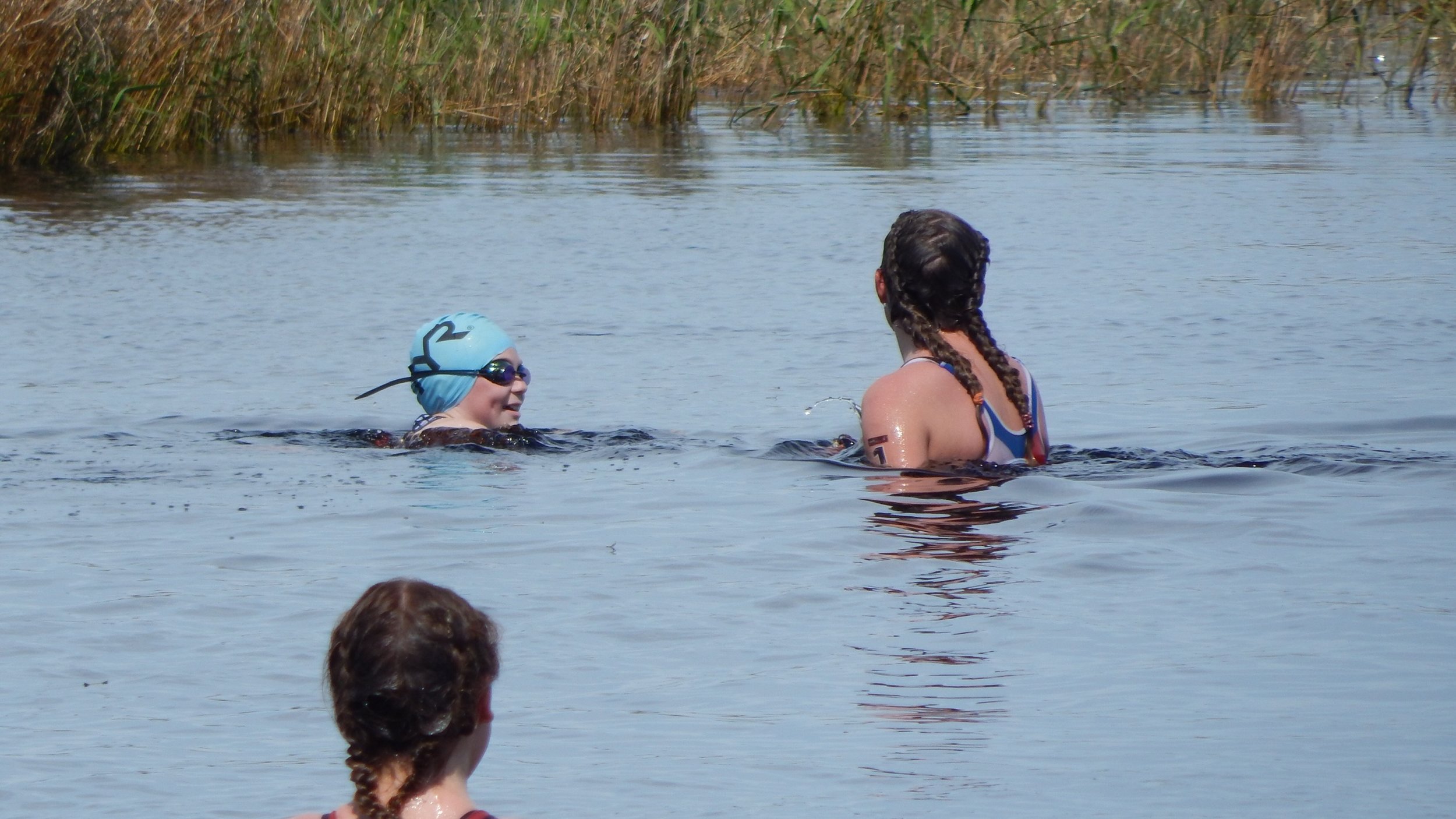 2019 Youth Tri Camp - General Schedule:
June 3 - August 9 (10 weeks total, monthly signup available)
Mondays
Tuesdays
Wednesdays
Thursdays
Fridays
Saturday
SLC » variable - races, workouts, etc.
Additional schedule changes will be announced on the camp TeamSnap account. After registering, you'll get an invitation and access instructions.
Attending every session each week is not mandatory. Registration is available for attending either 2 days/week or 3-5 days/week. To get the most out of the experience, we recommend attending 2 days/week when signing up for the 1-2 days/wk option, and at least 3 when choosing 3-5/wk.
For junior elites wanting to do draft-legal triathlons, Youth + Junior Coach Mitch Child will host additional sessions. Email Coach Mitch for more info.